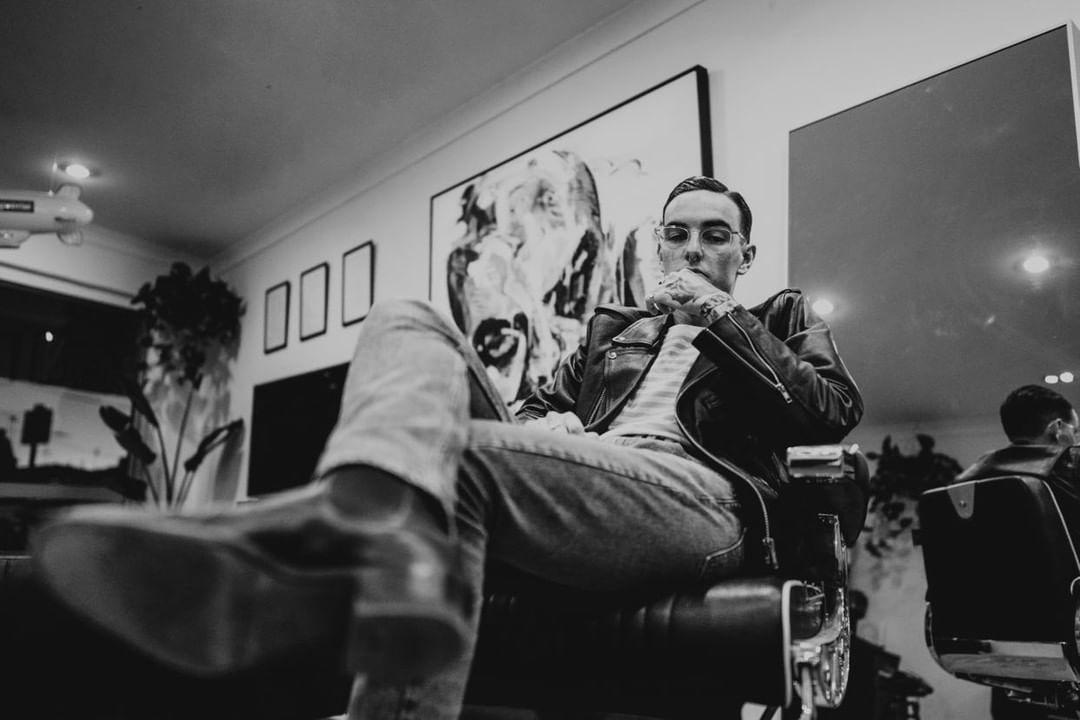 This week our Barbering students had the buzz of interviewing Todd Page who is the owner and creator of "Seven & One Studio"
Our Barbering students not only got to interview Todd, but also rub shoulders, as the man himself has just become one of our Elite Barbering Trainers! We first met Todd after being amazed by his talents on Instagram. When we couldn't get enough of the technical looks he was creating, we went to seek him out and he generously agreed to train for us.
He is a man of all trades, some of which have shaped the creative way he works, trains and gives back to the community.
Todd answers questions on how he started his career in Barbering, what advice he would give would be Barbers, his proudest moment as a Barber, how he sees the Industry changing and other topics.
TBA: What is your name and where do you work?
TP: My name is Todd Page and I have my own Barber shop, Seven & One studio located at Mermaid Beach on the Gold Coast. 
TBA: What is your style?
TP: I would describe my style as a modern classic, Im bridging the gap between Modern Mens hairdressing and Traditional Barbering, Through unorthodox techniques in both my scissor and clipper work. Ive worked in both a hair salon and many barber shops. I have used these experiences to my advantage as I have compiled a huge range of techniques from Old School Barbers and Modern Hairdressers. But with these techniques I have put my own little twist on them.(Basically I have learned the rules, Then Broken them straight away haha) Hence describing my style as "Modern Classic"
TBA: Is it important to get qualifications?
TP: I personally think it is imperative if you want to be taken seriously in the industry, and seperate yourself from many "backyard barbers" A Certificate III in Barbering is a MUST! 
TBA: What advice would you give someone who wants to be a Barber?
TP: Patience is a virtue, It's a long road to become a master in this industry. Don't be tempted along the way to take shortcuts. Ive been doing this for close to 8 years now and I am still learning every single day. That is the beauty of this fantastic industry.
TBA: What is going to be the next big thing in Barbering?
TP: I think that people are going to go back to wearing their hair a lot more loose, Natural and worn in. People want their hair to look like it hasn't been cut when they leave the shop. This is where incorporating my moderns mens hairdressing techniques will come into play. My advice is, Learn to adapt to longer styles or be left behind. 
TBA: How did The Barber Academy convince you to train for them?
RA: They paid me 'loads a money' ha ha, no I think the way they are emphasising the need to learn the fundamentals of precision cutting BEFORE the barbering learning starts is the way of the future. They are making it more accessible to females and youngsters. They also have trainers who love the art as much as I do. Trust me, it makes a huge difference to be taught by someone who will pull out all the stops to support you in becoming the best you possible.
So, if you are thinking about becoming a barber or need to polish up your current barbering skills to an advanced level, check out our Barbering courses on our website or contact us at contact@thebarberacademy.com.au