Certificate III in Barbering – RPL
SHB30516 – 

Certificate III in Barbering – RPL
Trade Skills Assessment and Gap Training Program (TSAGT)
Are you an experienced Barber but have no formal qualification?
As our industry grows, so does the importance of holding a nationally recognised qualification. Eligible Barbers can now fast track their Certificate III in Barbering – and The Barber Academy is ready to guide you through the process
WHAT IS TSAGT
TSAGT is a Qld Government program designed to enable individuals who already have substantial skills, knowledge and experience in the Hairdressing/Barbering industry but do not hold a nationally recognised qualification in the trade to obtain their qualification.
WHAT IS RPL
Recognition of prior learning (RPL) is the process for recognising previous learning that has taken place in informal, formal or non-formal contexts: for example, in the workplace and through life experiences.
WHAT DOES IT COST
You can get your qualification from as little as $10*
*Participants are required to contribute to the cost of their gap training (only the unit/s that they are require training for) at the rate of $1.60 per nominal hour ($0.64 concession)
HOW DOES IT WORK
You complete our simple 3 step RPL process:
Identify the units that you can complete via RPL and units you require training and/or assessment in (at least one unit must be completed via Gap Training to be eligible for this program).
Create your Evidence Portfolio
Competency Assessment
You complete training and/or assessment for the Gap unit/s identified with one-on-one support from our experienced trainers
During the RPL process you will be recognised for previous learning and life experiences. Some of the units you may be asked to generate evidence for are listed below: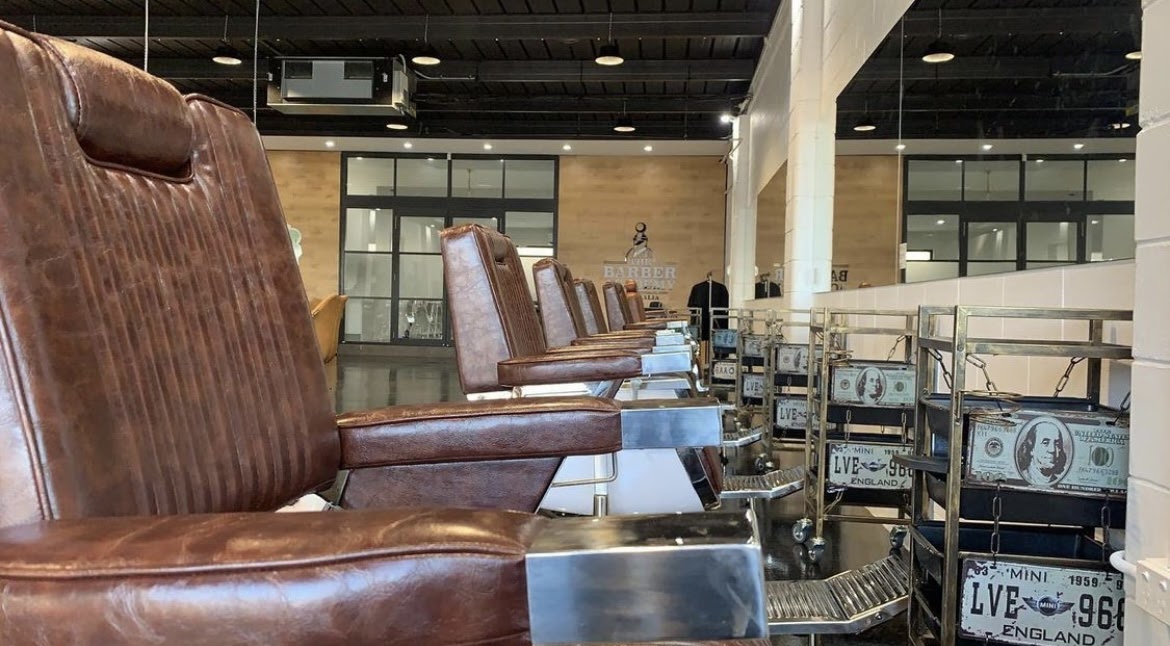 Barbershop Care and Finance

SHBXCCS001 – Conduct salon financial transactions
SHBXCCS002 – Provide salon services to clients
SHBXIND002  – Communicate in the workplace
Barbershop Staff Rules
BSBSUS211 – Participate in environmentally sustainable work practices
SHBHIND001 –  Maintain and organise tools, equipment and work areas
SHBXWHS001 – Apply safe hygiene, health and work practices
Carve and Groom 
SHBHCUT010 – Cut haircuts using tracks and carving
SHBHCUT013 – Provide men's general grooming services
Fade Clipper and Finish 
SHBHCUT005 – Cut hair using over-comb techniques
SHBHCUT007 – Create combined traditional and classic men's haircut structures
SHBHCUT009 – Cut hair using freehand clipper techniques
SHBHDES001 – Dry hair to shape
Advanced Cutting Techniques
SHBHCUT001 – Design haircut structures
SHBHCUT002 – Create one length or solid haircut structures
SHBHCUT003 – Create graduated haircut structures
SHBHCUT004 – Create layered haircut structures
Industry Knowledge and Promotion
SHBXIND001 – Comply with organisational requirements
SHBHIND002 – Research and use hairdressing industry information
SHBHIND003 – Develop and expand a client base
Moustache Shave and Shape
SHBHCUT011 – Design and maintain beards and moustaches
SHBHCUT012 – Shave heads and faces
Shampoo and Scalp
SHBHBAS001 – Provide shampoo and basin services
SHBHTRI001 – Identify and treat hair and scalp conditions
Social Media Secrets 
ICTWEB201 – Use social media tools for collaboration and engagement
Stock and Display
SIRRMER001 – Provide visual merchandise displays
SIRRINV001 – Receive and handle retail stock
Latest News and Happenings at The Barber Academy